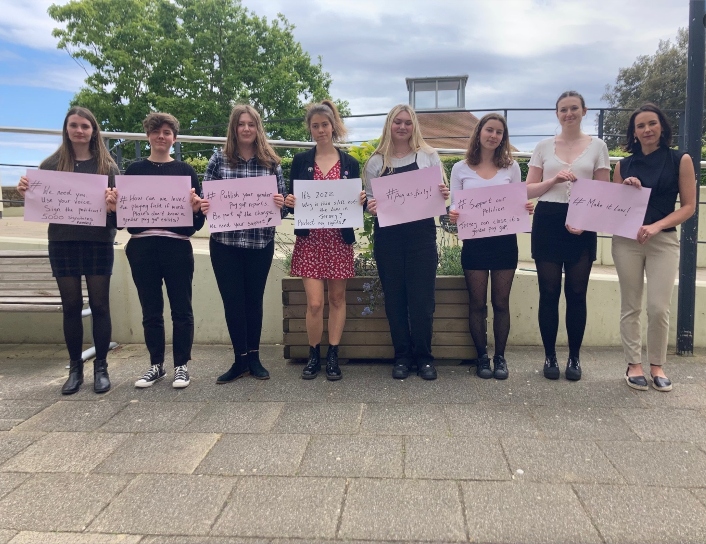 JCG Launches Petition to Close the Pay Gap in Jersey
18 May 2022
Jersey College for Girls students were shocked at the Gender Pay Gap data from companies who already publish their figures, which clearly demonstrated that a pay gap exists for women in Jersey in 2022.
They then discovered that, unlike parts of Europe and the UK, Jersey does not legally require workplaces to publish their Gender Pay Gap data.
Sarah Garrood Partner at Maven Partners and Founder of Lean In says, "Our Government needs to put measures in place to eradicate the Gender Pay Gap in Jersey.
Pay equity is a critical part of being a truly inclusive workplace, companies that treat staff fairly are more productive, find it easier to retain skilled staff and all whilst ensuring a positive corporate image."
To support them and sign the petition please sign here, https://petitions.gov.je/petitions/200793